Hawai'i is the inspiration at the fifteenth Maui Plein Air Painting Invitational
Story by Paul Wood | photos by Dana Edmunds.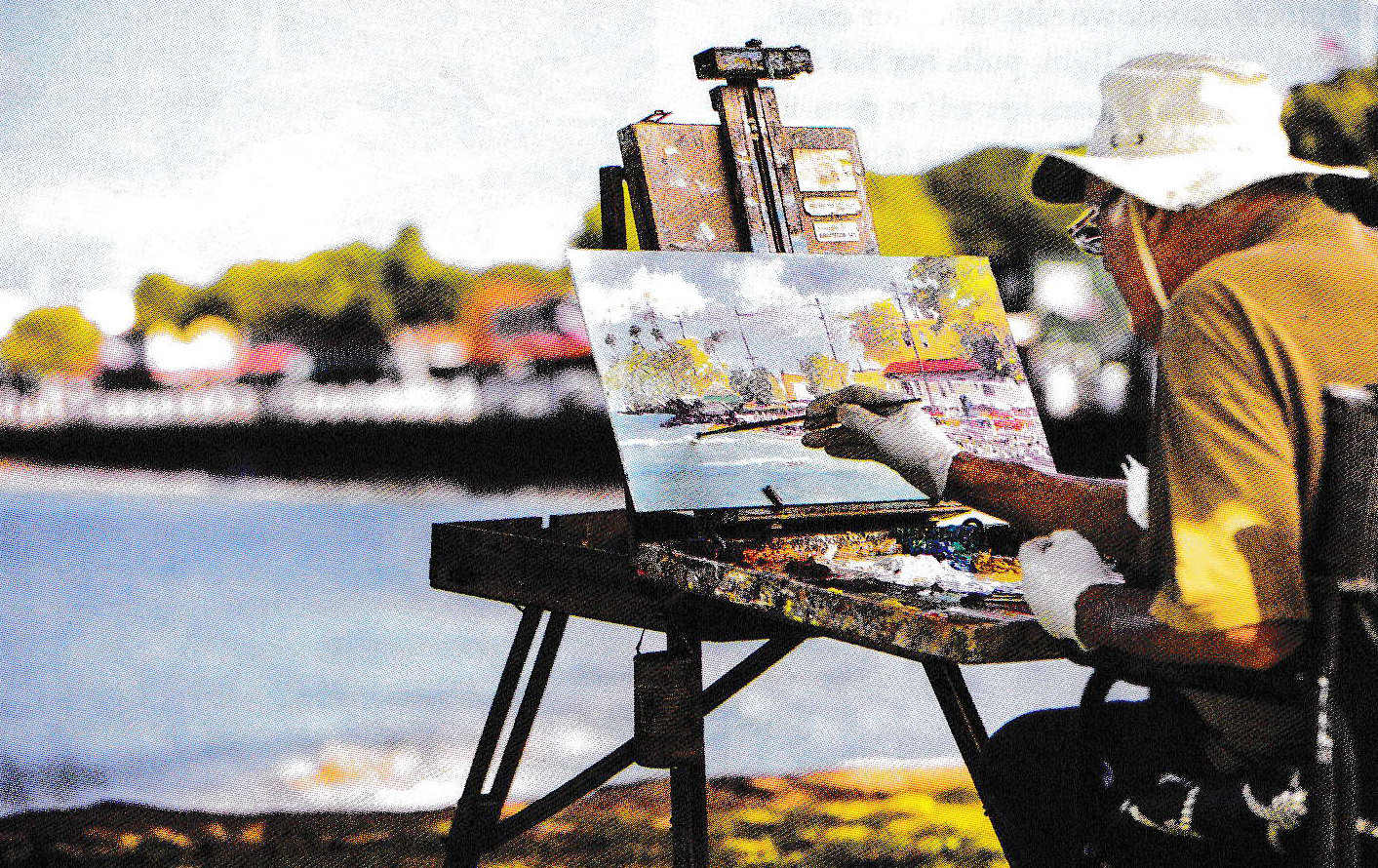 Last February, twenty-four artists chose an outdoor location, set up their easels and started to paint the landscape.  Despite shifting light, wind, fickle weather, bugs and inquisitive humans, they completed their paintings, framed them and put them up for sale – all within a strict two-hour time limit.  "Quick Draw" day was one among many challenges at this year's Maui Plein Air Painting Invitational (MPAPI), hosted by the Royal Lahaina Resort in Ka'anapali.  Now in its fifteenth year, MPAPI attracts artists from around the United States to compete in the nine-day event in Lahaina.
Completing a painting in Quick Draw "actually takes two hours and twenty-five years," says Ronaldo Macedo, who founded MPAPI in 2006.  Macedo is a respected artist who lives on Maui's West Side, having moved there from Brazil via Redondo Beach, California, in 1989.  When he first participated in a plein air contest in Laguna Beach in 2002, the high caliber of the other artists took him by surprise.  "They weren't just making pretty pictures for the public," he says.  "They were exhibiting.  I became more concerned with what my fellow artists would think of my work than what the public would."
On a beautiful day in Hawai'i, it's common to find artists set up on just about any beach.  But the very idea of leaving the studio and painting en plein air (French for "outside") is fairly recent.  It wasn't until the invention of tubed paints in 1840 that artists could venture outside with their palettes.  Rembrandt, for example, always painted in his sunlit Amsterdam studio because he needed an apprentice nearby, constantly grinding earth, minerals and dried insects on a huge porphyry stone, then mixing those powders with linseed oil.  But with the arrival of Impressionism in the mid-nineteenth century, artists frequently worked outside, and the emphasis necessarily fell on light and mood; conditions weren't conducive to the production of hard-edged realism.  Certainly, paintings from this year's MPAPI – as many as twelve new works per artist over the event's nine-day span – could be described as impressionistic.
To Read The Whole Article, Click Here.